Numismatic Gold / Private Gold
Numismatic coins consist of gold coins that were minted before 1933. These coins are the Liberty, St Gauden, and Indian gold coin series. The Liberty series went from the mid 1850's to 1907 and the St. Gaunden series went from 1907 to 1933. These coins will be graded on a scale between 1 and 70. 1 being an unrecognizable slug and 70 being a perfect coin. Most people buy coins that are MS61 or higher. Coins are graded by either PCGS or NGC, which are third party grading companies that guarantee the value of a coin based on its grade. Numismatic coins have some distinct advantages over its bullion counter parts.
Numismatic coins are completely private. Whether you buy or sell there are no IRS reporting requirements. Many people like this layer of privacy and protection.
Numismatic coins are non-confiscatable. If the government decides to recall gold, numismatic coins are exempt.
Numismatic coins are typically more profitable. Since Numismatic coins are no longer minted they are vastly limited and you have a much better supply/demand ration in your favor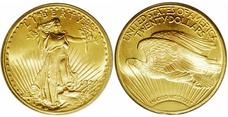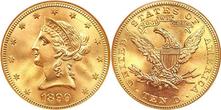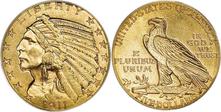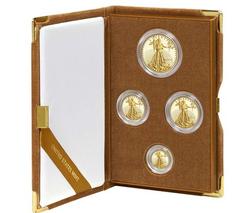 Proof Gold
Every year the government mints a limited number of Gold American Eagles in proof issue. A proof gold coin is struck on a special dye and done under extremely high pressure. This gives the coin a frosted luster on the relief and a mirror on the field. They are classified as a modern-day numismatic coin, because of their limited mintage and high demand, proof gold is outperforming bullion.
"For more information and pricing on these coins please give us a call at 888-852-4343 ​ or fill the form out. We are here to help and educate you on protecting your wealth."