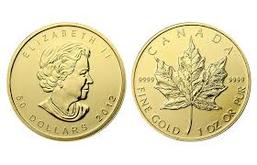 Many people are not aware that you can use the funds in your existing IRA or old 401K to buy precious metals including gold, silver, and platinum. It is a simple process and the nice thing about it, it is not paper gold. You will not be buying a gold stock or a gold fund like "GLD", but you will be buying the real thing; physical gold, silver or other qualified precious metals. In the next few steps we will show you how easy it is to convert your IRA or 401K into physical metals while still keeping it in a tax-deferred status. That's right - you can own precious metals in your IRA and not pay any taxes like a regular IRA until you finally retire and start taking money out. You can also do this for little to no money out of your pocket. To us, converting your IRA or old 401K into precious metals is the best kept secret in the financial world; not to mention the biggest no-brainer as well! So follow along as we show you how easy it is and what you have been missing.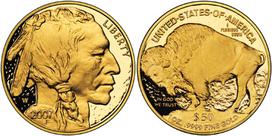 STEP ONE: Where Do You Want Your Gold?
When it comes to owning precious metals in your IRA, the first question is where do you want it to be stored? There are two ways to do this: you can have the metals stored for you OR you can store the metals yourself. Now, if they are stored for you then they will be stored in a facility called Delaware Depository Service Corp, or "DDSC". It is a private vault located in Wilmington, Delaware and it is insured by Lloyds of London. If you decide to store the metals yourself, your metals will need to be put in a safety deposit box at a local bank of your choosing. The government does not want you to store your gold under your mattress. Where you decide to store your metals will determine which IRA custodian we will use to set up your self-directed IRA. If your metals are stored at DDSC then we use a company call Goldstar Trust out of Waco, Texas. They are a great company that we trust and have dealt with for many years and their fees are much lower than everyone else's. If you want to store the metals yourself then we use Vantage Iras. Again, this is a great company with whom we have done business for many years and whose fees are much less than others. Once you determine where you want your metals, we will mail the proper application to you.
STEP TWO: The Application
Typically we will fill out most of your application for you. It will need to supply the SSN for you and your spouse as well as several signatures. You will need to include a color copy of your driver's license and a current statement of where your IRA or 401K money is currently invested. We need this so we know where to transfer the money from. If you wish to speed up the process you can request a check from your current fund manager (i.e. IRA or 401K) made out to the new IRA company, either Goldstar Trust or Vantage , FBO "your name". This is called a "direct rollover". You are allowed to do this once a year and it is generally faster than doing a transfer. Either way, the money will be put into your new IRA from which you will buy your precious metals.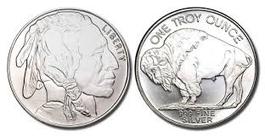 In the past, we have found that most of my clients didn't like the idea of their gold being way over on the East coast - they wanted their metals close to home. So we found a legal way to own physical metals in your IRA and still keep it close to home. It is done through a specialized LLC (Limited Liability Corp). Not every IRA custodian is set up to do these so with this we use Vantage IRA as the custodian. We complete the application as usual, but we will also set up an LLC to become the initial part of your investment. It is not a typical LLC that you can set up on the internet. It is an LLC for investment purposes only and not for commerce. Once it is set up, you do not have to file a tax return for it because it becomes the investment for your IRA. So here are the steps
1.  Open your new IRA account.
2.  Create your LLC through our in-house legal department. You are named as the manager of the LLC.
3.  Your funds are withdrawn from your old IRA through a transfer or direct rollover. Your new IRA will buy shares into your newly created LLC.
4.  Your LLC will then buy metals on behalf of the IRA and since you are the manager of the LLC, I can now send you the metals to manage.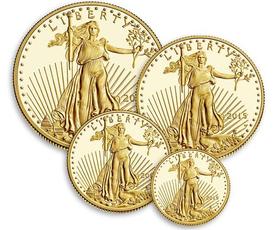 The final step is to decide which type of metals to buy. You can buy gold and silver American Eagle Coins, or any kind of foreign gold or silver coins, as long as they are .9999 pure. The same applies for platinum coins and bars. In my opinion, the best type of gold and silver to buy is PROOF gold and silver American Eagles. What makes them better is the limited quantities in which they are produced. Only about 1% of all the coins produced are made into Proof coins. They are made on a special dye and double struck, then put in a special commemorative box with a certificate of authenticity. They are the most popular coins put into IRA and with their limited supply, they simply climb in value higher and faster than regular bullion coins. From here the coins will be either shipped to you or to DDSC.
You have taken the first step in getting started by requesting this information packet. The next step is to contact a broker and begin getting educated. Owning gold will bring peace of mind and financial security in these very uncertain times.
"Fill out the form below or call Desert Gold Exchange at 1-888-852-4343 and begin protecting your financial future today."